Welcome to AutoPoll.NET and
AutoPoll.NET Plus
---
Not already a subscriber? Log On with the User Name:
DEMO

and Password:

111

and take a tour!
---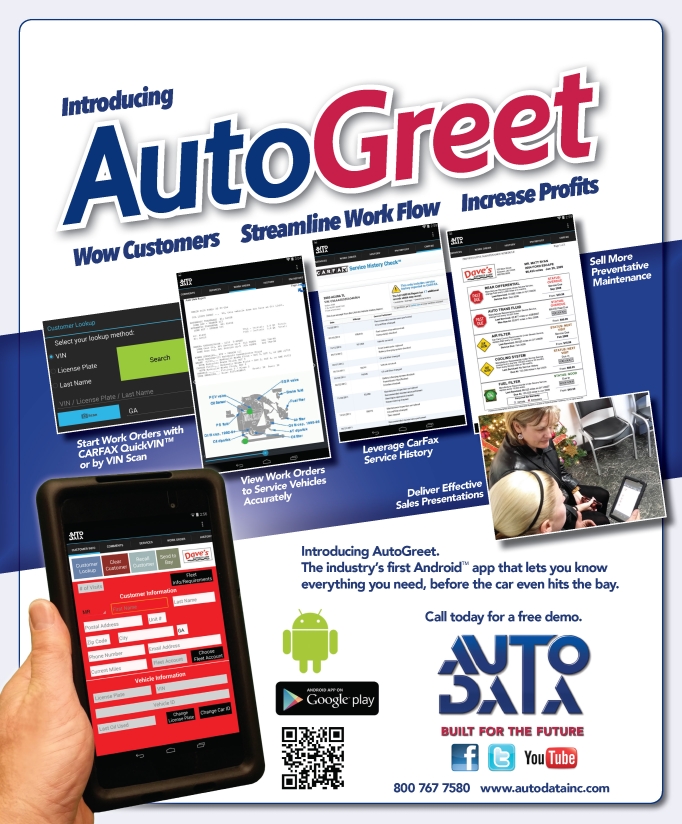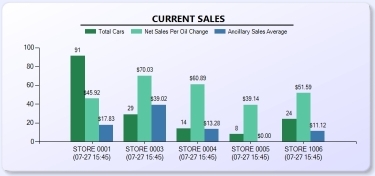 ---
AutoPoll.NET
AutoPoll.NET is Auto Data's Internet-based and fully automated communications package built around our own host server technology. With AutoPoll.NET you have access to your crucial data anywhere in the world, at any time of day! View your vital data on any browser, web-enabled cellphone or PDA. Whether you are in the office, at home, on vacation, or out on business you stay informed, in touch, and in control.
Other features include:
Service history is automatically shared between all your stores.
Silent or out of town partners can use AutoPoll.NET to easily and securely monitor their investment in the business.
Area Managers are able to keep track of store performance and communicate with store managers via email.
Effortless participation in many popular programs such as CARFAX, Throttle, WorkFlowOne, Mighty Monarch, and others.
An automatic off-site backup of all your crucial data.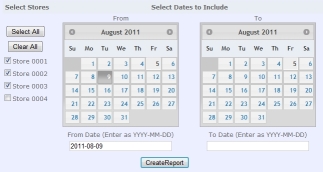 ---
AutoPoll.NET Plus
AutoPoll.NET Plus leverages the power of SQL to bring back office functionality to the Internet! To build and view historical sales reports, customer profile reports, inventory usage reports, and many other management reports vital to the running of your business directly in your browser, in Microsoft EXCEL spreadsheets, or in the database reporting package of your choice.
If you are already an AutoPoll.NET subscriber and are interested in AutoPoll.NET Plus, please call or email Auto Data sales to sign up!
---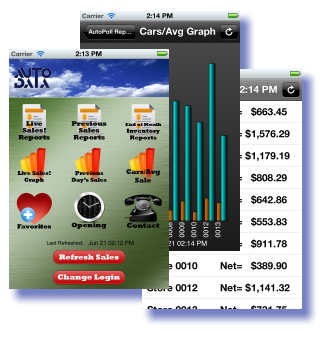 The AutoPoll.NET APP for iPhone and iPad!
The AutoPoll.NET mobile iOS app gives you a convenient portable tool to keep up with your store's sales data, car counts, ticket averages, opening times and more. As with AutoPoll.NET, the AutoPoll.NET app will display live sales information which updates every 5 minutes from your stores. Simply refresh your sales data on your iPhone or iPad to receive the most up-to-date sales information.
Features:
Sales information updated every 5 minutes throughout the business day.
Quick view of current sales with full daily sales reports available for viewing.
Area managers are able to select their favorite stores so they only receive store information for their area of responsibility.
Bar graphs to compare your stores' performance at a glance.
Quick view of store's opening times to make sure your employees are on time each day.
End of month inventory reports.
More features are being added all the time so look for future updates.
It's a free download available in the iTunes App Store.
http://itunes.apple.com/us/app/autopoll/id538555861?mt=8
---